The windows are in! The windows are in!
Can you tell that I'm very happy and excited that we finally have windows in our sunroom?
hehehe
And the electrical is done!!! They came in yesterday morning to finish setting up the plugs and they installed the ceiling fixture. I had to really be careful of the one I bought because the ceiling is quite low!
So, anyways..... yesterday I finished the 2nd coat of paint on the walls (it's called Medieval Manuscript, and is from the same family of the paint that I had used for my hallways). I will let that completely dry for 3-4 days before taping to fix up the ceiling (the painters tape pulled bits of paint off the ceiling that I had done perfectly, because I taped it too soon after painting (only waited 36 hours) ugg...
So, I still have to touch up the ceiling, and then there is one set in area that I still have to do in white as well (it's a window between rooms).
We still have to do the floors and the baseboards.
Then the sunroom is FINISHED!!!
I also purchased a couple of cute chairs, we'll set up my large expedit shelf, and a desk, and then it'll be a beautiful little lounging room, right off the livingroom!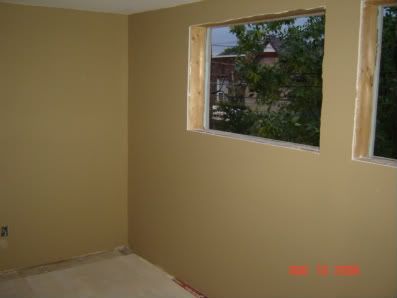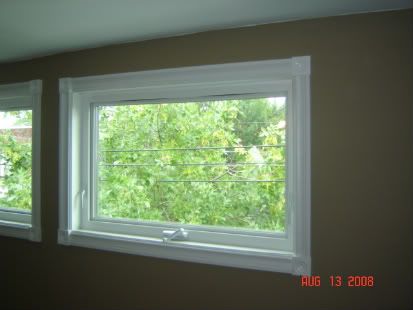 BTW, we used Beverley Hills Home Improvements for the custom windows & installation and they were absolutely fantastic, from start to finish! Kudos to BH!