With everything.......
my Two Toe Up socks are almost done!
my floors are almost installed!
my stairs are almost refinished and restained
my life is completely upside down, and nothing is in it's place!
But, things are coming to completion... thank goodness!
and, the kids are back in school one week from tomorrow, so I'll have some space and time to get the house back in order!
Images? you ask!
hehehe...
ok.... enough torture...
socks first....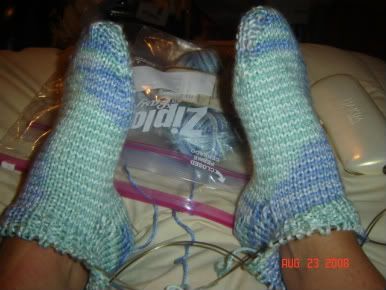 and the floors...
used to look like this: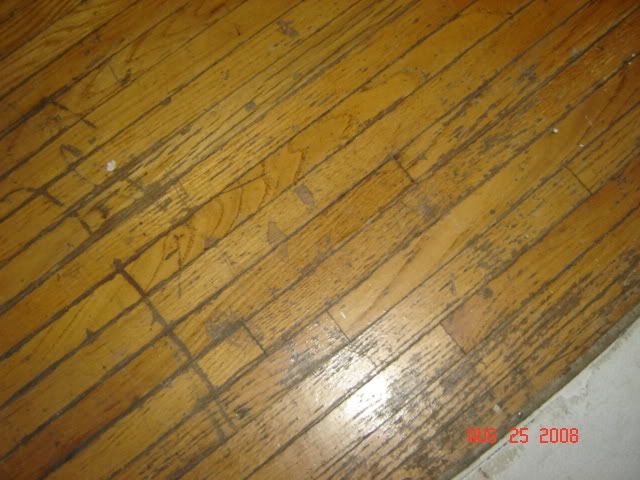 uggggg.... (I've lived with them for over 10 years)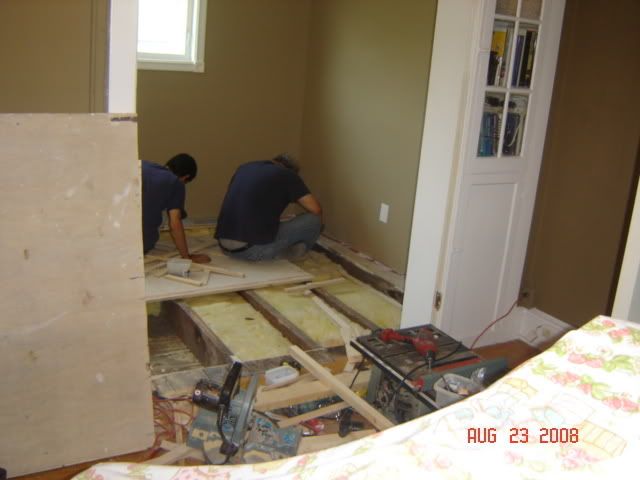 the sunroom floor had to be ripped up again, as it was not level, nor was it level with the livingroom.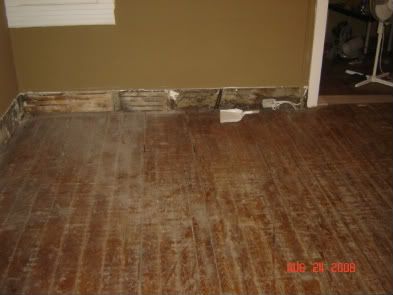 the existing flooring had to be ripped up as the flooring underneath was squeeky, and we're also doing new baseboards!
again, it's not done.... but this is a preview....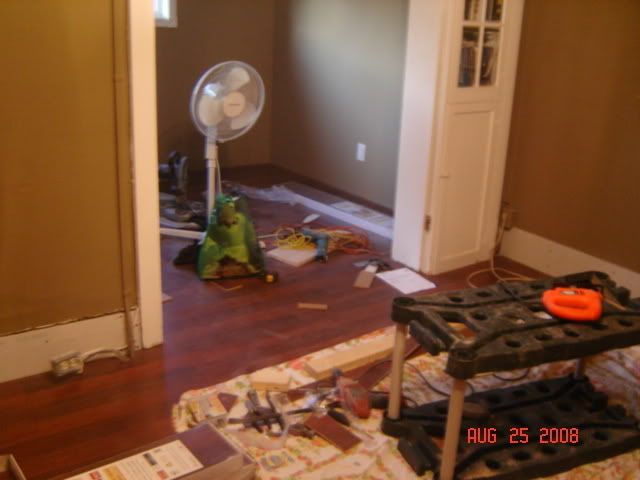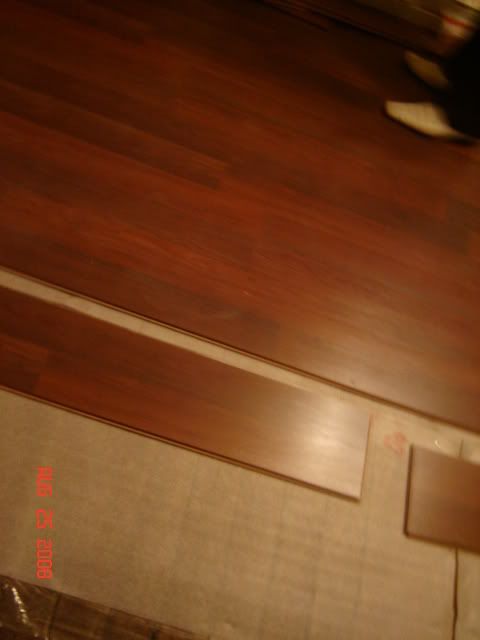 OMG, I'm so excited! I honestly cannot wait until everything is finished, and I can get in the livingroom and lounging room and decorate them!
EDITED to add:
the floors are dusty, they've been swept, but since they are just being done, haven't yet been washed! OMG, I"m soooooooooooooooooooooooo happy so far! :)