...are coming along nicely!
Today, I spent the day priming the sunroom... uggg! What a chore that is.... the drywall just sucks up paint like nothing.... I'd say it probably took me 3 hours to paint the ceiling, and the 4 walls.
But anyway....
ta da.........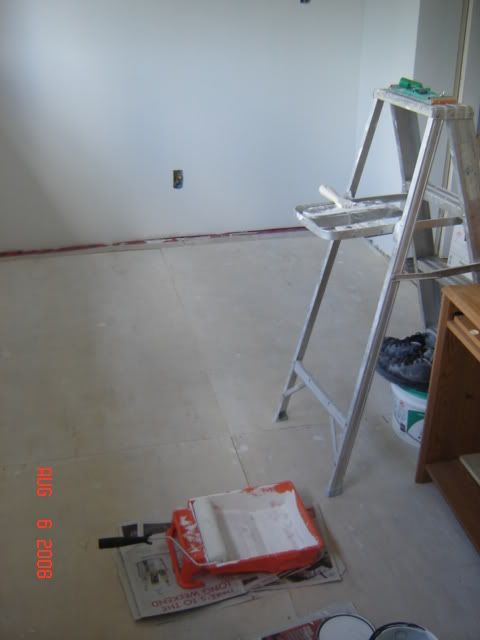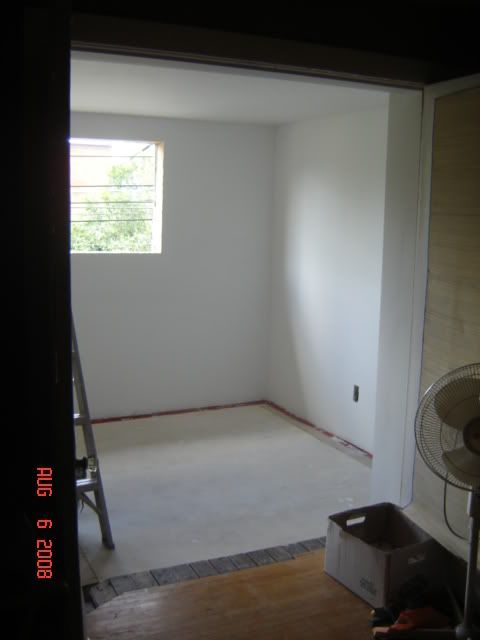 now, I just need to add a colored paint to the walls, and then we're doing carpeting and we're still waiting for our windows to be custom made and installed (hopefully sometime in the next 3 weeks!!!) then our sunroom will be complete......
Also, we decided to fix the kitchen wall... it was buckling, and I had done a patch on it about 3 years ago, but since we're in RENO mode, we decided to break the wall down and add drywall....
and where we are now....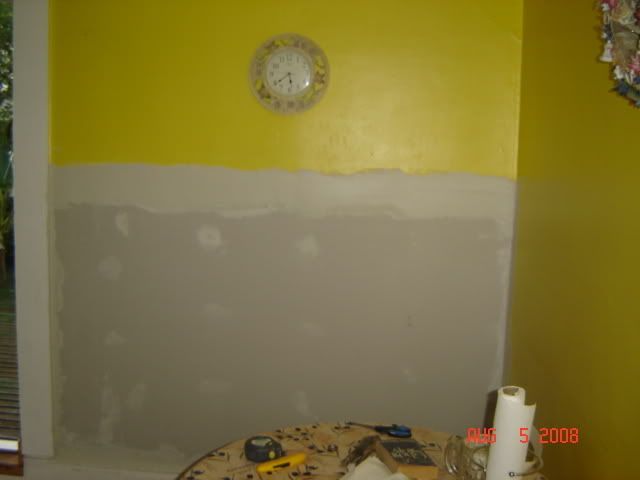 Tomorrow, I'm going to put plastic around the fridge and cupboards and start sanding down the drywall mud.... it's going to make such a bloody mess.... but what can you do?