OMG, I can't believe that the reno's are completely done (on our main floor)!
The flooring guys came in last Saturday. They had originally advised that it would take about 3 days to do our floors, but when they removed the baseboards, the walls broke also, and instead of stopping when the first baseboard was removed (to tell us what had happened), they just continued... so all the bottom of the livingroom had to be re-drywalled and sanded and fixed which took an extra day and they charged us extra for it also!!!
SO, anyway, I painted the livingroom. What a pain in the you know what! I put plastic down, then taped the baseboards, then put newspaper attached to the tape, as the paint I bought it quite 'splattery', and didn't want to get in on the new floors or the new baseboards. :)
Anyway, the livingroom and extension are done! Now I just need to start putting stuff back in those rooms. Oh, and I need to assemble some new furniture we bought!
Here's some images...
BEFORE: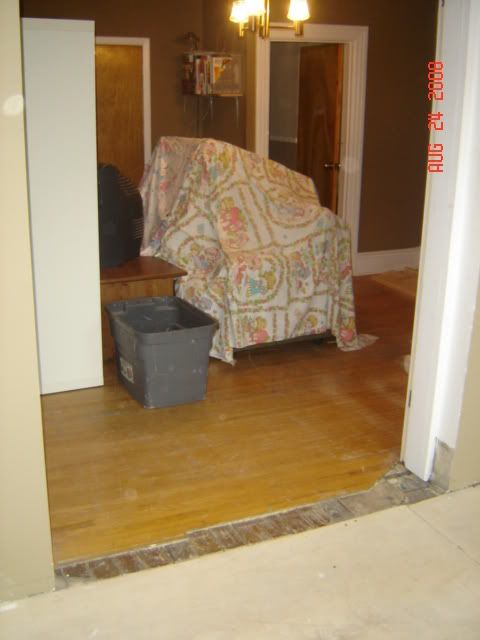 AFTER: