Yesterday was my baby's birthday. She turned 9. I can't believe she's 9 already!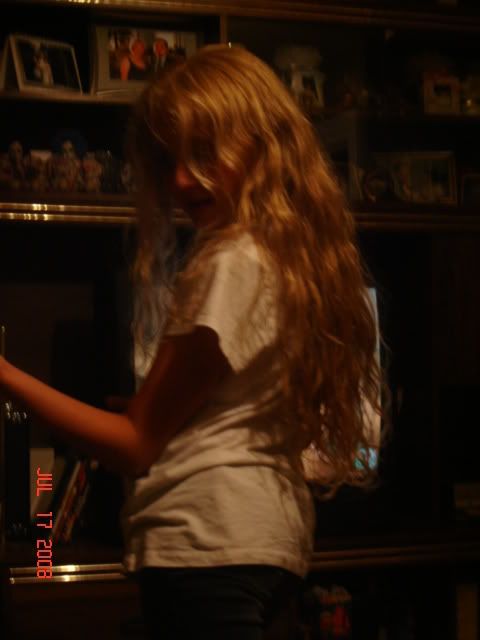 (She's doing 'air guitar' to DragonForce 'Through the Fire and the Flames' song)
The weather was terrible, though. Rainy on and off all day long, it ruined our swimming pool plans. And her friend, who was supposed to come over for a sleepover, didn't come because she wasn't feeling well.
But my Mother came over, and I helped her to do a dpn cast on for one of the lace beauties on the kunststrik site. She's doing a small one - the Spiralen. She's on row 10 already!
And my eldest daughter came over after work. Saw the hedgehogs and the bumblebee I knitted and confiscated them to the deepest darkest reaches of her purse (hehehe).
So, I told my son (who had originally claimed the hedgehogs), that I would re do them for him, since he was so sweet as to give them up to his older sister. :)